THIS IS WHAT
REMOTE FOREVER
IS ALL ABOUT
Hey, I'm glad you're here. I'm Molood, the founder of Remote Forever and I believe that remote is the future of work in the agile world as more and more people tend to do their work over the internet from anywhere in the world.
If you have ever heard from your colleague or boss:
Communication with a distributed work force is more difficult, because I cannot tell if they are really working.
We cannot have remote workers and be agile at the same time.
People who work from home are constantly distracted.
Working in different time zones makes it impossible to have meetings or work efficiently.
Collaboration in distributed teams is too complicated.
Then you're in the RIGHT place.
And if you're convinced of the positive impacts of remote work on the culture and motivation of the team members, but you ask yourself:
How can I help my company be agile with distributed teams?
What are the skills I need to facilitate effective meetings for distributed teams?
How can I help distributed teams make good decisions faster?
What ways are there to integrate remote workers with a collocated team?
How can I convince managers to support remote work?
Then you're definitely in the RIGHT place.
And if you have ever needed someone else to help your company to be agile AND work efficiently with distributed teams …you're absolutely in the RIGHT place!
This is how REMOTE FOREVER helps you
As the Jason Fried, the author of Remote wrote: 

Going remote allows the most talented people to produce the best result regardless of their location.

I'm here to help you do just that while being agile. HOW COOL IS THAT?

Hear's the deal.

I believe IT companies that want to get ahead of the competition in their industry, not only should transform to agile and lean, but also MUST become masters of working remotely so that they can hire the most talented people in the world.

In the age of internet, it sounds a bit ridiculous to relocate knowledge workers just so they can work in an office where they communicate with the people sitting next to them via email and chat anyway!
How can a company achieve agility and a culture of remote work?
Here's where the REMOTE FOREVER team will help. Companies need to hire agile coaches who understand that remote work is the future and have the knowledge and skills to coach both individuals and teams in the best way possible.
There were no resources out there for agile coaches to learn about brining remote work to the agile world, so I created this website to help my beloved agile community.
So instead of digging the internet for information from the so called "experts"…
…subscribe to REMOTE FOREVER (it's free), and you'll get PROVEN tactics and strategies from coaches in companies that have made remote work part of their culture, those who are on their way to make it so, and of course, me, Molood who has been coaching distributed teams in different companies since 2012.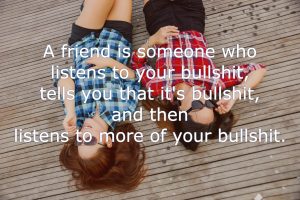 And the best part? I'll write and speak to you like a friend.
I will give you PRACTICAL TIPS that would help you coach the people in your organization TODAY, even if you don't have the official authority to do so.
What's the best way to get the BEST free material about coaching distributed teams in an agile company? Sign up for the email list below:
ABOUT MOLOOD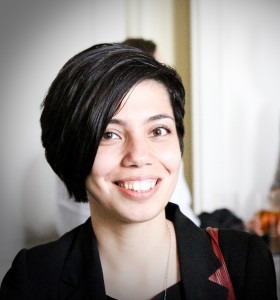 REMOTE FOREVER was founded by Molood Noori. Molood is a great advocate of remote work and geographically distributed teams in the agile world. She believes remote work is the future of work. As an agile coach, she is on a mission to help people in agile organizations to experience freedom and happiness in their work. In November 2017, She is hosting the Remote Forever Summit i.e. the first online conference about distributed agile.
Molood has worked as an agile coach for several years and has successfully helped her clients become agile with distributed teams. She has successfully coached the scaling of a few organizations across different countries of them being King, the creator of the famous Candy Crush. She has also helped companies in finance (fin-tech) such as Qliro. Additionally, she is testing her skills in agile HR by voluntarily coaching a Stockholm-based startup that helps immigrants enter the job market. She continues to help companies transform to an agile way of working while providing remote work options.
Molood is a co-owner of Management 3.0, a company with a mission to make the workplace a happier place through a different style of management. Her writing has been featured on Huffington Post and Inc.com in the past.
Why agile coaching?
Molood considers agile coaching of remote teams as the intersection of all her interests. She has a background in software development, project leadership, event management and journalism. Her diverse background and interests and her energetic leadership style, give her an ability to create engaging trainings and workshops as well as safe environments in which each individual would thrive to contribute to the results of the organization.
More specifically, she uses the perfect blend of agile coaching, creative leadership, and software craftsmanship to equip agile coaches with the knowledge and skills they need to help their companies embrace remote work while creating software in an agile environment.
If you want to learn some of the tactics she uses, all you have to do is click below.